It's been a harsh winter for many of us, from having to stay indoors to forgetting what the sun feels like on our skin. As the warmer weather approaches, we are gifted with the opportunity to wear new styles fresh off the runway, to refresh both our wardrobes and the makeup collections on our vanities. No longer are we subjected to wearing big, puffy coats every day or concealing our faces in gigantic scarves (depending on where you're from obviously). While you swap all you heavy clothes for much lighter ones, spring into the new season with these fun attention-grabbing beauty trends.
1. Vibrant Colors
PANTONE, the color company that has given many industries (fashion, beauty, home interiors to name a few) a universal language of color to use, announced their 2020 Color of the Year as Classic Blue. In a
press release
 published in December 2019, Pantone highlights the color as "timeless" and "enduring," the perfect shade that will help us cross into this new era that will most probably be defined by constant innovations paired with restless global events. According to Leatrice Eiseman, the Executive Director of the Pantone Color Institute, "We are living in a time that requires trust and faith. It is this kind of constancy and confidence that is expressed by PANTONE 19-4052 Classic Blue, a solid and dependable blue hue we can always rely on." Predicted to be a universal favorite, Laurie Pressman, the Vice President of the Pantone Color Institute, stated, "The Pantone Color of the Year highlights the relationship between trends in color and what is taking place in our global culture at a moment in time, a color that reflects what individuals feel they need that color can hope to answer." Classic Blue will be making bold statements in fashion and beauty, with focus on eye makeup, nails, and hair styles.
Presenting PANTONE 19-4052 Classic Blue, the Pantone Color of the Year 2020. A timeless and enduring blue hue, timeless in its simplicity. #pantone2020 #coloroftheyear pic.twitter.com/L0qH6CohsC

— PANTONE (@pantone) December 5, 2019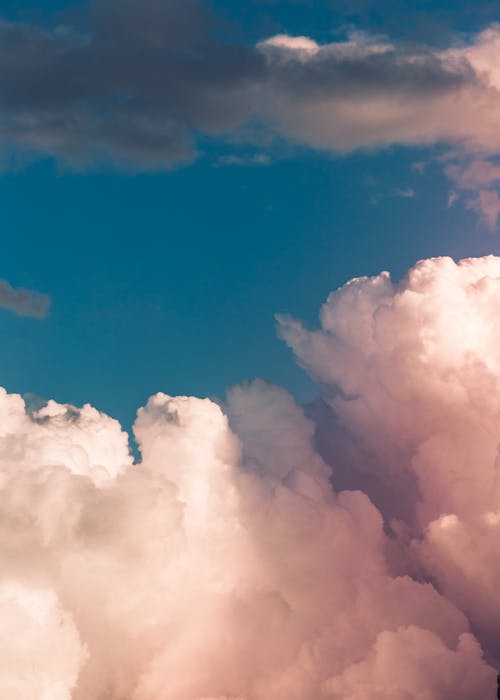 Besides the blue, making dramatic expressions through vibrant colors is also in during this usually soft colored season. Get ready to see more bold pinks, purples, and greens. Rainbows are trending, along with contrasts of color on the face! (Blue eye shadow with a pink lip anyone?)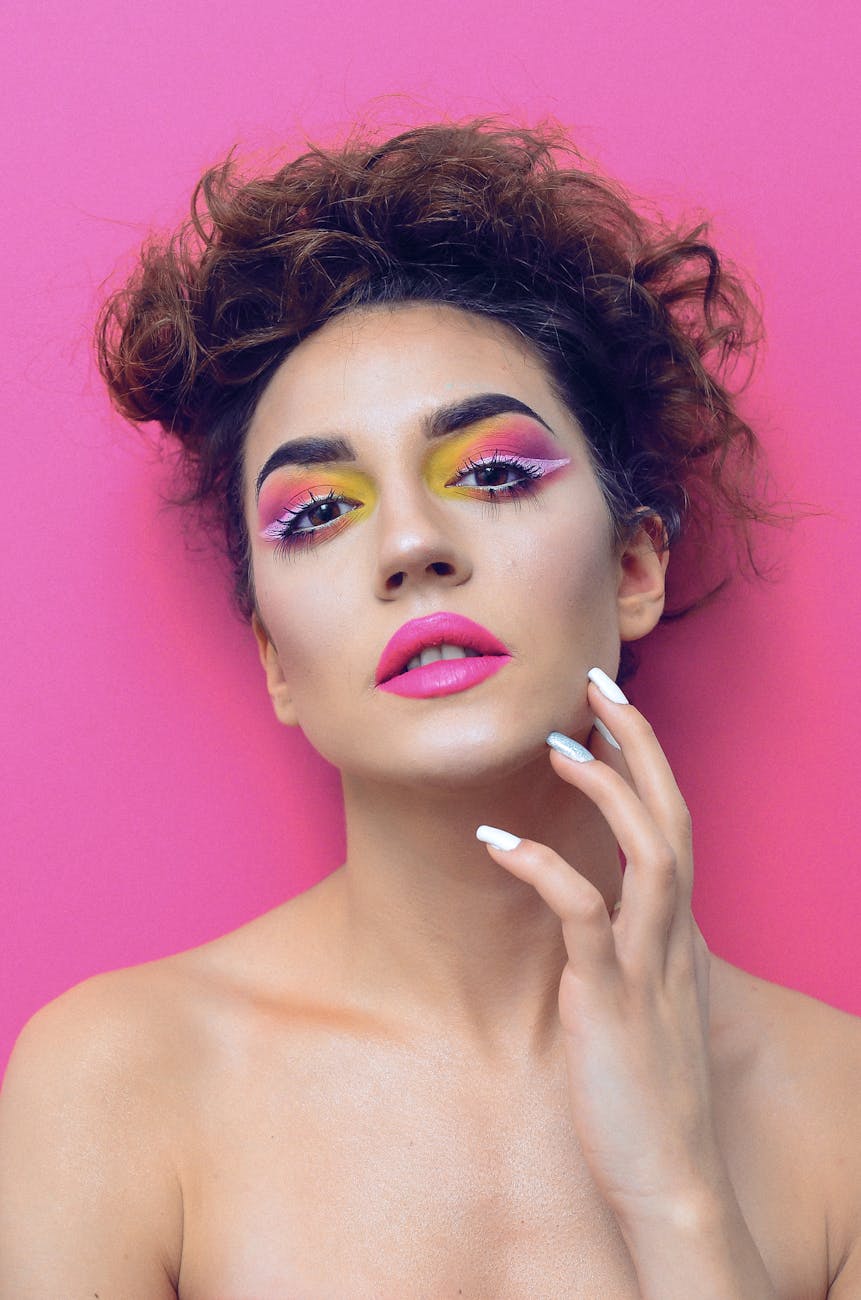 2. Subtlety is Key! 
Wearing less is more this season! Exchange the contouring, baking, and heavy foundation techniques for a lighter and less sculpted, more-natural looking face. Use pink blush tones for a more radiant look. 
3. Less Makeup Product, More Color Pigments 
With a subtle face, the focus has become more on bold eyeshadows and lips. It is time to comfortably play around with the colors you don't normally use in your palettes, specifically the eyeshadow pigments you have barely touched.
4. Eyes are the window to the soul… 
Eye makeup is the major thing to play around with and experiment this year. Make statements with eyeliners, eyeshadows, and eyelash extensions. Use color eyeliners, specifically white or shimmery ones that are trending right now, to bring attention to your beautiful eyes. White eyeliner has been used for years to create an illusion of wider eyes, and can easily be used to make yourself look more awake (Pro tip: black eyeliner on the other hand elongates the eye to give you that nice mysterious look).
Non-black eyelash extensions are also a fun style that is currently trending, specifically in pink and purple shades. (If that may seem a bit extreme, and it does, you can always experiment with colored mascara!)
For our beauties who adore an extra touch of glam, eye embellishments have been the "detail-that-adds-that-finishing-touch" trend among many beauty bloggers currently. Pearls, one of the most common details in both fashion and beauty in 2020 (a timeless classic that was also coincidentally frequent in the 1920s), are a fabulous detail to add. However, if that is not your preference, diamonds or even adorable shaped stickers (think stars, moons, or hearts) can add that cute detail to a subtle makeup look.
5. GLOW GLOW GLOW!
It's all about getting that glow look down for this season! With the advent of more skincare brands, taking care of your skin, but most importantly, yourself, is the trend. Highlight that glow through different types, whether it be through subtle, chromatic, or shimmery glitter looks.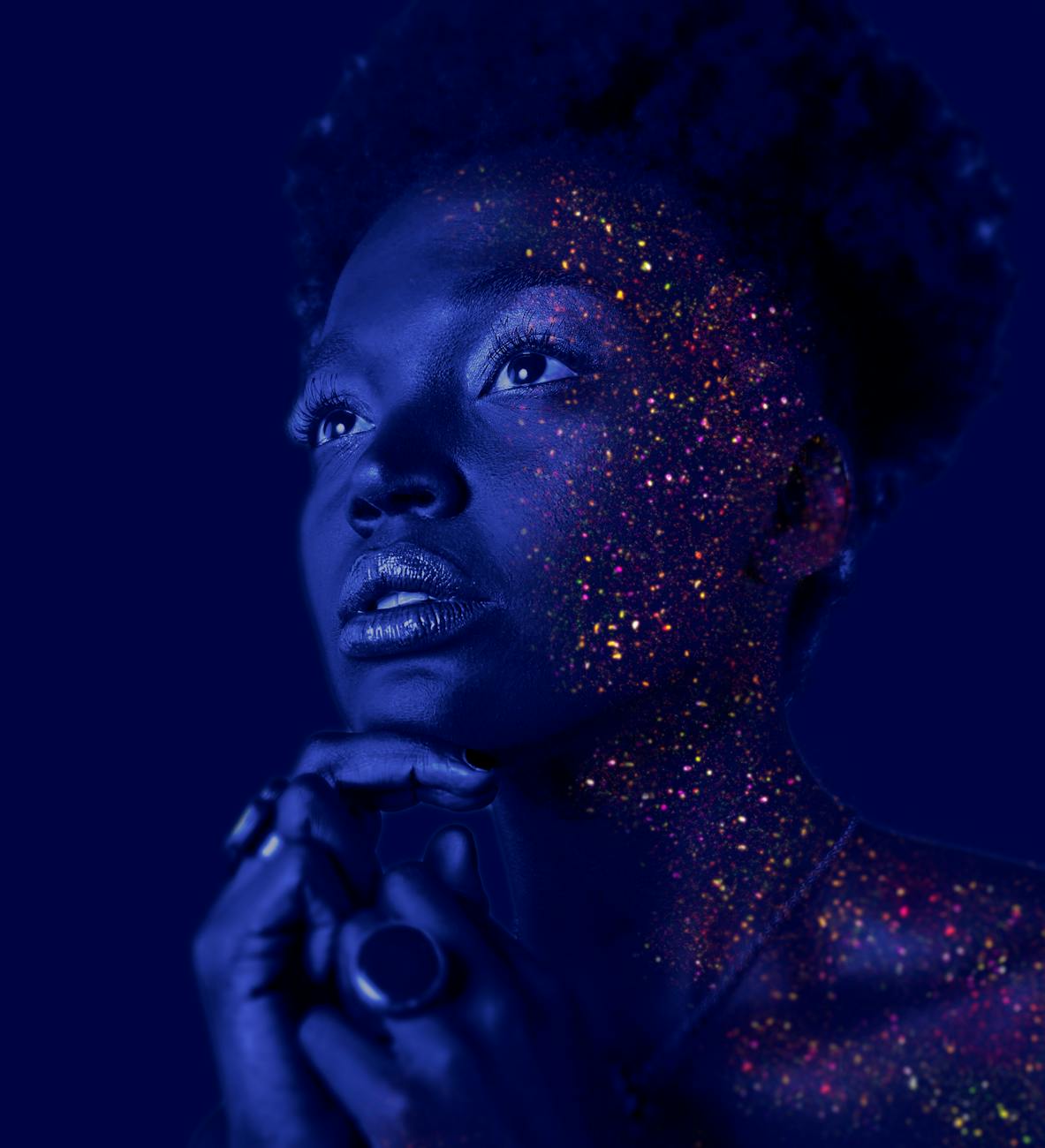 ----
Your face is a canvas. Use these trends to immerse yourself into experimenting the different fun and fabulous ways you can express your beauty in a new era. x